The South Parkland FASD Collaborative is bringing literary awareness to their community
The South Parkland FASD Collaborative has donated books about Fetal Alcohol Spectrum Disorder (FASD) to the Parkland Regional Library and to 25 elementary schools in the region.  This donation is part of their 2020 International FASD Awareness Day activity.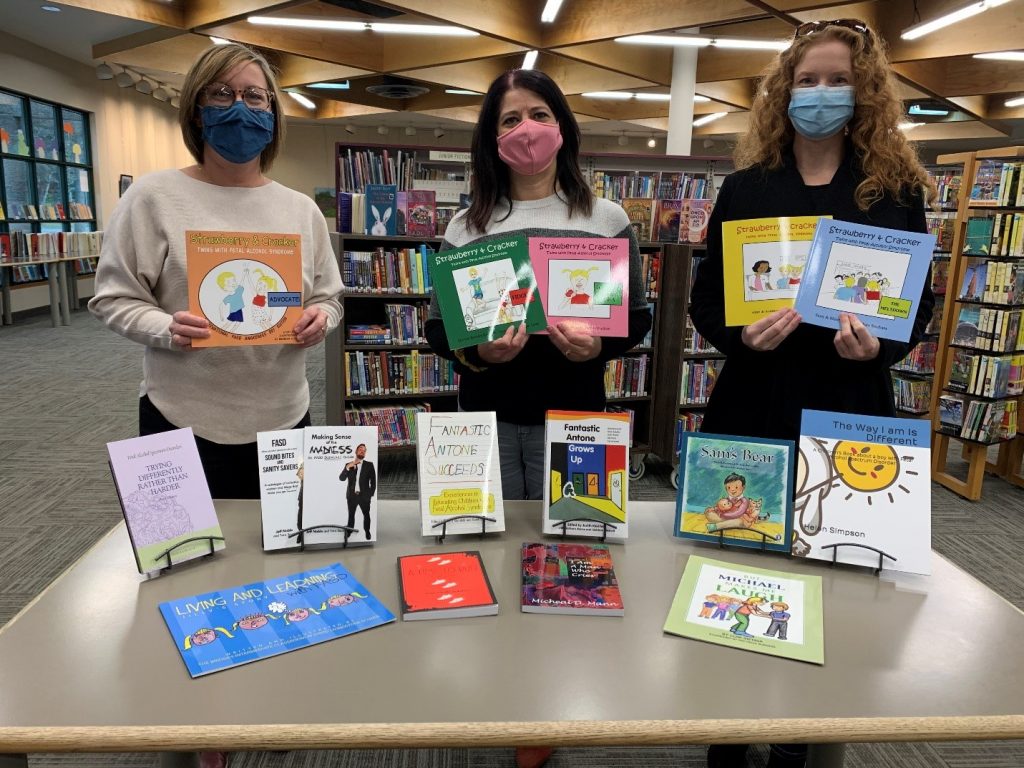 The Parkland Regional Library was a recipient of a variety of books for children, adolescents, and adults.  The schools each received one children's book to add to their school library.  The hope is that these books will be a resource for those affected by or have an interest in FASD as well as open dialogue and stimulate thinking about the disability in the community at large.  In order to make progress on preventing and addressing a challenge like FASD, communities at large need to recognize that when FASD affects one person in our region, it affects us all.  The impacts of FASD matter to our whole community, and we need to work together to find solutions.
People with FASD may have an "invisible disability" that can include difficulties with memory and cognition, organization, and sensory overload. However, the brain is always growing and changing, and innovative programs and strategies can help people with FASD manage their challenges with excellent results. For example, when young children with FASD are coached in cognitive skills like self-regulation and memory, and trained in coping with a variety of sensory experiences, their behavior can improve tremendously over time. These books can provide support and ideas on how to better support people with FASD.
Way to go, South Parkland!!