It's International FASD Awareness Day! Let's Celebrate!
We want to know, Lisa – what do you celebrate in your life?
Lisa has been a presenter with Visions and Voices for many years. Visions and Voices is a speaking bureau comprised of adults with FASD. As a response to FASD Day on September 9, Lisa was asked the following question: What do you celebrate in your life?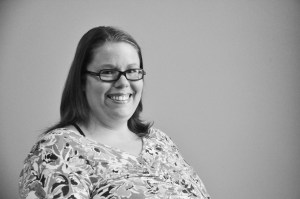 I am a mom who has been able to keep her three kids. So yes I can say that I am proud that I have my children. That is to say that just like every parent we get to our limits, but a lot of times when I did not have the support, I felt like I hit my limit way more often. Even on days when I am tired, when you see your children sitting around the table eating and being able to fill them up, it is such an amazing feeling.
FASD is a joy and of course the stigma that goes with it, sucks. If you live your life thinking about what could happen, you will not be able to live life to the fullest. There will be times when the effects of FASD is the dumps, but the one thing I have tried to do, is look at it like a blessing. Even with FASD I am where I am supposed to be. I have made mistakes, and I have remembered and learned from them. I will always make mistakes but what human doesn't? On a good day, I am grateful to say that I am proud of where I am, and who I am.
Lisa Morrisseau
Anola, Manitoba