In 2017 the Manitoba FASD Coalition offered a grant program to all rural FASD Coalitions to assist them in promotion of FASD awareness in their communities.  A total of eight applications were received and approved.  Read below for a recap of the various activities held across the Province.
Interlake FASD Coalition
The Interlake FASD Coalition, Northeastern FASD Coalition and the Interlake-Eastern RHA celebrated International FASD Awareness Day by hosting an evening event in Selkirk, Manitoba. Members of the Visions and Voices Speakers' Bureau were invited to share their experiences living with FASD with service providers, colleagues from various agencies/programs and local families. Community partners/supporters were also invited to participate in a mini resource fair, which allowed the Growing Years, Families First and Selkirk Team for At Risk Teens (START) to present what their programs have to offer.  Cafe 6 was on hand with delicious snacks to share with everyone.
Thanks to Brook Jones, Senior Editor – Selkirk Record for being in attendance to support our endeavours to offer community education and information.
The message Visions and Voices conveyed resonated with all in attendance – we all have some difficulty, we are just like you, we just learn differently!
Portage and Area FASD Coalition
The Portage and Area FASD Coalition hosted two activities to promote FASD awareness, the first being a "Cupcake Crash" on November 8th to promote the November 20th Lunch & Learn at the Family Resource Centre.  Cupcakes were delivered to the Westend Day Care, CFS, Teen Clinic and the Provincial Building Court Clerks.
On November 20th approximately 30 people attended the Lunch & Learn to show support, to learn and to ask questions. The Manitoba FASD Coalition video on the Mothering Project was viewed, followed by overviews of various community programs that support local mothers and families.
Attendees enjoyed pizza and a beverage and had the opportunity to join in discussions, learn about resources offered within the community and develop community connections.
South Parkland FASD Coalition
On September 27th, the South Parkland FASD Coalition hosted an interagency luncheon in recognition of FASD Awareness Day. Fifty-five people from various agencies were in attendance to hear about adults living with FASD and the role that community plays in their lives.  The mini-documentary "A Place Where I Belong – Community Making a Difference" was shown and attendees were challenged to think about their role as individuals and as representatives of their agencies and how they can support people living with FASD.
Southeast FASD Coalition
The Southeast FASD Coalition hosted an art show "Displays of Strengths" on January 19, 2018.  The event was open to the public and eight individuals displayed their visual art and four individuals showcased performing art in the form of dance and music.
Space for this event was donated by El'Dad Outreach and the food was provided by Cafe 6. Coalition members, family, support workers, friends and community members were in attendance.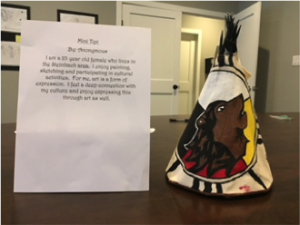 The Pas Community Coalition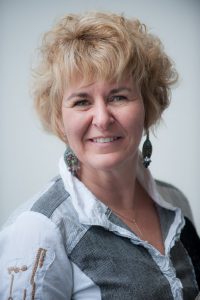 The Pas Coalition welcomed Kim Barthel to their community in October when Kim presented to a full house of 185 attendees on "How Attachment Shapes our Lives" through stories, video clips, popular media examples and audience questions.
This event was made possible through a partnership with Kelsey School Division and financial support from The Pas Community Renewal Corporation, The Manitoba FASD Coalition, The Pas Rotary, The Pas Kinsmen and the Royal Canadian Legion. This was a 2 day event, one dedicated to the community and the second day for Kelsey School Division staff.
Thanks are extended to the many people who worked on this event over the past year!